Find Your Local Program Center.
Find A Location
We're Looking For a Few Do-Gooders.
Volunteer Now
Find a Family Thrift Store.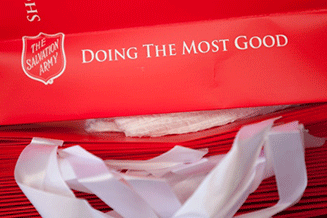 Thrift Store Locations
September 16, 2014
Estate planning is constantly changing as income taxes increase, estate taxes are reduced, portability takes hold and the economy recovers. In this seminar, explore both traditional and new planning techniques designed with flexibility in mind to address the new paradigm.
The 6th Annual San Francisco Kroc Center Halloween Carnival
October 24, 2014
The Ray & Joan Kroc Corps Community Center in San Francisco will be transformed into a Halloween Carnival complete with carnival games, prizes, food and a costume contest! Remember, adults must be accompanied by their children!
The 11th Annual San Francisco Holiday Luncheon
November 19, 2014
Join us as we celebrate The Salvation Army's work throughout the city of San Francisco and honor Rear Admiral John W. Bitoff for his dedication to our endeavors and outstanding service to the community.
---
Connect With Us!